Step 1
Step 2
Register, chose, and pay for a Moore Auditory-Visual Questionnaire  Report. Cost $25.00
Step 3
Save and Share Your Moore Auditory-Visual Questionnaire Report with Cheri. Schedule a phone Consulatation  to develop your assessment/evaluation plan with Cheri Moore.
Step 4
Phone Consultation or Home Visit $90.00/hour. There is no cost for follow-up email with support documents.
Step 6
Share evaluation results with Cheri used to develop your Moore Auditory-Visual Training Protocols. $90/hr. phone conference or in-home visit
Step 7
Start of your Intervention Plan typically includes a home visit.
Payment Options: 
Electronic Funds Transfer from a checking account
Credit card (MasterCard, Visa, Discover, American Express)
Make check made out to Moore Auditory Integration Training (MAIT)
Payment Plans:
1. Monthly payments of $40.00 dollars over a period of 10 months
2. Monthly payments of $80.00 dollars over 5 months
3. Two payments of $200.00 dollars each, three months apart
4. One payment of $400.00
Credit card information is required; agree to automatic credit card deductions. Checks are also accepted.
Cost of Auditory Integration Training $400.00 for first program & booster.
$100.00 for second program, six or more months later.
Family discount plan: $100.00 for each additional family member. Cost covers time needed to develop their program. 
Services Provided:
Rental equipment (AIT only)
Your individualized listening program
Auditory-Visual Integration exercises
School or workplace accommodation letter
Behavioral and academic support
An in-home visit or a video call helps you start an auditory integration training program
Collaboration with your audiologist
Collaboration with your optometrist when visual processing activities show concerns
Determine readiness for neurocognitive auditory training
Follow-up three, six, and twelve months after completion of your first program
Two programs are recommended for every client, six or more months apart.
Second program $100.00
The first auditory training program improves sound tolerance and balance within the hearing system. The second program continues to strengthen auditory neural pathways. 
iLS Auditory Training Equipment and Music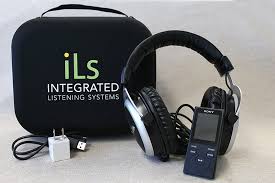 Clients have the option of renting or purchasing iLS Integrated music and equipment on the iLS Integrated Listening website.
Cheri Moore must provide the clients with an associate ID number in order for them to be able to purchase iLs equipment.
One payment to iLs of $2,100 or
Monthly payment plan to iLs of $230.00 for 10 months = total cost of $2,300
FDA Statement On AIT
"Auditory Integration Training remediates impairments in auditory discrimination (sound sensitivity and auditory distortion) associated with Autism, Learning Disabilities, and related disorders – ADD, ADHD, CAPD (Central Auditory Processing Deficits), SPD (Sensory Processing Disorder), Dyslexia."
Moore Auditory-Visual Integration Training
Cheri Moore has been helping children and adults improve the brain's ability to respond to intervention while minimizing negative behavioral responses.